Doug Vincent
President and CEO

In 2000, Doug co-founded Design Mentor, Inc., as the President and CEO as well as Technical Lead. Design Mentor is an engineering consultancy specializing in the development of medical devices. Design Mentor has worked on the development of over 35 diverse medical components and systems including numerous blood and blood handling disposables and instruments.
In 2001, Doug began working on his own proprietary pumping technology using a suspended magnet linear motor (similar to a speaker) coupled to a high-performance, flexible diaphragm. This effort grew into the VentriFlo™ True Pulse Pump. Doug is dedicated to the ongoing development and commercialization of this groundbreaking product.
Prior to founding Design Mentor, Doug worked as an engineer and developer of medical products.  Projects have included many pump based products such as dialysis machines (Baxter HomeChoice), Aphaeresis Systems (Fenwal ALYX), transportable Cardiac Assist systems (ABIOMED BVS 5000t) and Hystroscopic Surgical systems (Olympus ACMI Dolphin II). For the past 20 years, almost all programs that Doug has led or participated in have involved the pumping of blood.
Doug has a BS in Mechanical Engineering from MIT. He shares seventeen patents.
Click here for a more complete CEO Profile.
Save
Save
Save
Steve Sagon
CCO (Chief Commercialization Officer)
Steve has spent over 25 years in development, marketing, sales and general management of medical devices including 16 years in the cardiac rhythm (electrophysiology) and catheter ablation field. From 1996 to 2003 Steve served as General Manager and then President of the Bard Electrophysiology Division. Under Steve's direction that division became the market leader for electrophysiology diagnostic catheters and recording systems and grew to 600 employees and nearly $90 million in sales. More recently, Steve served as President and CEO of CardioFocus, and Executive Vice President of CardioNet, an early stage company developing and supplying systems for remote monitoring of cardiac arrhythmia patients.
Steve holds a J.D. from Emory University and a B.A. from Franklin & Marshall College.
Dr. Rohit Vishnoi
Senior Advisor & Chief Scientific Officer
Prior to joining the VentriFlo project, Dr. Rohit Vishnoi served as the Corporate Vice President for the Global Device R&D organization at Hospira where he is responsible for providing strategic and operational direction. In addition, he serves on advisory boards for the Biomedical Engineering departments of Northwestern University and University of Illinois at Chicago. Prior to joining Hospira, Rohit was the Vice President for Global Product Development for the Renal Division at Baxter Healthcare. Over a 20-year career at Baxter, he held positions of increasing responsibility in R&D and general management. Teams he led were the recipients of the Janus de la Santé Award in 2006, the Medical Design Excellence Award in 2005, and the R&D 100 Award for technologically significant product development in 1995.
Rohit received his Masters of Management in Marketing and Finance in 1995 from Northwestern University and his Ph.D. in 1988 from the Rensselaer Polytechnic Institute. He received his Bachelor of Technology in Electrical Engineering from the Indian Institute of Technology, Kanpur in 1982. As an inventor, Dr. Rohit Vishnoi has been granted eleven design patents.
Susan Woods

Senior Business Advisor

Susan has over thirty years of corporate finance, mergers and acquisitions and venture capital experience, and is currently a Principal at Chartworth, a Strategic Planning and Investment Banking firm. Before joining Chartworth, Susan was VP of Corporate Development at two subsidiaries of White Mountains Insurance Group, and served as VP of Development at PC Connection in Merrimack, NH. Prior to that she was VP of Development at Healthsource, Inc. of Hooksett, NH (now Cigna). Susan's background also includes 10 years of venture capital experience including 3 years as General Partner of North Atlantic Venture Capital and 7 years with Grace Ventures. She started her business career at W.R. Grace & Co. headquarters as a financial analyst.
She serves on the Board of Directors of several local organizations including Delta Dental Plan of New Hampshire, Associated Grocers of New England, and
Birch Hill Terrace.
Susan has an MBA from The Amos Tuck School of Business Administration at Dartmouth College and a BA from Colby College.
Brian Key

Vice President

Brian Key is Vice President and co-founder of Design Mentor, Inc., a startup founded in January 2000 to "advance the art of sterile fluid pumping in the medical industry".  Previously, Brian was Director of Privacy & Security for the Philips HealthSuite Digital Platform and the Director of Service Delivery Lifecycle for the Philips EII BU. Formerly, Brian was Manager, Technical Products Management Group at Andover Controls Corp., where he was responsible for Andover's new products from concept, through design/development and quality assurance, to launch. Earlier, working with Dean Kamen at DEKA Research & Development Corp, Brian was Principal Software Engineer and co-inventor of the Johnson & Johnson Independence 3000 IBOT Transporter. At Teletrol Systems, Inc., Brian was the Principal Firmware Engineer and Chief Architect of a family of networked building automation and control systems.
He holds a BS in Computer Science from the University of Lowell, MA.
Scientific Advisory Board
Jeremiah Brown, PhD
The Dartmouth Institute, Epidemiologist & Post-Cardiac Surgery Acute Kidney Injury Expert
Dr. Brown is an epidemiologist who is a world expert in Acute Kidney Injury (AKI) after cardiac surgery. His research has directly shown how pervasive AKI is, and how detrimental even moderate AKI is to the long-term survival of cardiac patients.
Jack Copeland, MD
SynCardia, Professor of Cardiothoracic Surgery (Retired)
During Dr. Copeland's extraordinary career, he performed over 10,000 open-heart procedures and 850 heart transplants and has received many honors for his tremendous contributions to the fields of heart transplantation and heart surgery. He has referred to the VentriFlo™ True Pulse Pump as "the future of CPB".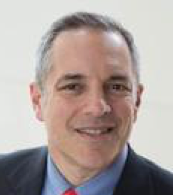 Elazer Edelman, MD PhD
MIT, Harvard Medical School and Brigham and Women's Hospital, Cardiologist & Biomedical Engineer
Dr. Edelman manages a 50 person Harvard -MIT Bioengineering Lab, teaches at MIT & Harvard, and is a practicing senior physician at Brigham & Woman's Hospital. He was Professor Robert Langer's second grad student, and his early research was instrumental to creation of the first drug-eluting stents.
Kiyotaka Fukamachi, MD PhD
Cleveland Clinic, Lerner College of Medicine of Case Western Reserve, Cardiothoracic Surgeon & Mechanical Circulatory Support Researcher
Dr. Fukamachi trained as a cardiothoracic surgeon in Japan, before becoming a resident fellow at renown Cleveland Clinic while pursuing his PhD. (Cleveland Clinic is the #1 rated cardiac center according to the US News & World Report rankings). He has remained at the Cleveland Clinic since 1990 researching mechanical circulatory support. He is extensively published and his vast, direct knowledge of the past 25 years of mechanical circulatory devices is among the best in the world.
Robert Jaquiss, MD
UT Southwestern and Children's Medical Center in Dallas, Division Director of Pediatric and Congenital Cardiothoracic Surgery and Co-director of the Heart Center at Children's Health℠  at the Children's Medical Center in Dallas, and Professor of Pediatric Cardiothoracic Surgery at UT Southwestern Medical Center

Dr. Jaquiss is a pediatric cardiothoracic surgeon who specializes in neonatal heart surgery, surgery for mechanical circulatory support and heart transplantation. Dr. Jacquiss is also a professor and has published extensively.
Nader Moazami, MD
NYU Langone Medical Center, Professor of Cardiothoracic Surgery and Surgical Director, Heart Transplantation & Mechanical Circulatory Support

Dr. Moazami recently joined the NYU Langone Medical Center as the Surgical Director of Heart Transplantation and Mechanical Circulatory Support and as a Professor in the Department of Cardiothoracic Surgery. Previously, Dr. Moazami served as director of surgery for transplants and left ventricular assist device (LVAD) implantations at the Cleveland Clinic.