Scientific Advisory Board
Jeremiah Brown, PhD
The Dartmouth Institute, Epidemiologist & Post-Cardiac Surgery Acute Kidney Injury Expert
Dr. Brown is an epidemiologist who is a world expert in Acute Kidney Injury (AKI) after cardiac surgery. His research has directly shown how pervasive AKI is, and how detrimental even moderate AKI is to the long-term survival of cardiac patients.
Jack Copeland, MD
SynCardia, Professor of Cardiothoracic Surgery (Retired)
During Dr. Copeland's extraordinary career, he performed over 10,000 open-heart procedures and 850 heart transplants and has received many honors for his tremendous contributions to the fields of heart transplantation and heart surgery. He has referred to the VentriFlo® True Pulse Pump as "the future of CPB".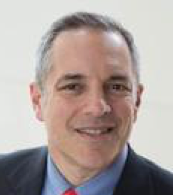 Elazer Edelman, MD PhD
MIT, Harvard Medical School and Brigham and Women's Hospital, Cardiologist & Biomedical Engineer
Dr. Edelman manages a 50 person Harvard -MIT Bioengineering Lab, teaches at MIT & Harvard, and is a practicing senior physician at Brigham & Woman's Hospital. He was Professor Robert Langer's second grad student, and his early research was instrumental to creation of the first drug-eluting stents.
Kiyotaka Fukamachi, MD PhD
Cleveland Clinic, Lerner College of Medicine of Case Western Reserve, Cardiothoracic Surgeon & Mechanical Circulatory Support Researcher
Dr. Fukamachi trained as a cardiothoracic surgeon in Japan, before becoming a resident fellow at renown Cleveland Clinic while pursuing his PhD. (Cleveland Clinic is the #1 rated cardiac center according to the US News & World Report rankings). He has remained at the Cleveland Clinic since 1990 researching mechanical circulatory support. He is extensively published and his vast, direct knowledge of the past 25 years of mechanical circulatory devices is among the best in the world.
Robert Jaquiss, MD
UT Southwestern and Children's Medical Center in Dallas, Division Director of Pediatric and Congenital Cardiothoracic Surgery and Co-director of the Heart Center at Children's Health℠  at the Children's Medical Center in Dallas, and Professor of Pediatric Cardiothoracic Surgery at UT Southwestern Medical Center

Dr. Jaquiss is a pediatric cardiothoracic surgeon who specializes in neonatal heart surgery, surgery for mechanical circulatory support and heart transplantation. Dr. Jacquiss is also a professor and has published extensively.
Nader Moazami, MD
NYU Langone Medical Center, Professor of Cardiothoracic Surgery and Surgical Director, Heart Transplantation & Mechanical Circulatory Support

Dr. Moazami recently joined the NYU Langone Medical Center as the Surgical Director of Heart Transplantation and Mechanical Circulatory Support and as a Professor in the Department of Cardiothoracic Surgery. Previously, Dr. Moazami served as director of surgery for transplants and left ventricular assist device (LVAD) implantations at the Cleveland Clinic.